LEARN HOW TO FIND, CLOSE & RETAIN

HIGH PAYING

VIDEO DEALS
Get a free sneak peek of our Sales Trifecta Bootcamp. Inside this sneak peek you will get lifetime access to the first two lessons of our bootcamp 100% free.
What is the Sales Trifecta?
​
How To Create Strategy Presentations
​
Access To Our Free Facebook Community
HOW TO FIND CLIENTS WHO CAN AFFORD TO PAY YOU
We'll teach you exactly how to establish a local business network that will constantly send you referrals and help you book high paying, longterm jobs. We'll also show you how to generate leads 100% online.
HOW TO CRAFT STRATEGY BASED PROPOSALS THAT SELL
There is absolutely no point to creating video content for clients if it's not going to be used and distributed properly. Understanding distribution strategy is a key factor in making sure your videos get your client an ROI and keep them coming back for more. You'll learn distribution strategies and become a pro at crafting strategy based proposals that a client cannot say no to.
​
HOW TO RUN AND CLOSE HIGH TICKET SALES MEETINGS
We will show you step by step how we close high ticket deals and how to price your videos. By the end of this training you will have the confidence you need to start charging $5,000, $10,000, $20,000+ for video strategies.
HOW TO SET UP AND RUN DISCOVERY MEETINGS
The key to crafting the perfect proposal and ultimately closing a big deal is first having a discovery meeting with your prospect. We will teach you what strategic questions to ask and how to use their answers to craft the perfect solution to solve thier problems with video.
14+ VIDEO TYPES TO SELL AND HOW TO SELL THEM A
We Teach 14 Different Video Types that are ALL extremely beneficial to corporate and commercial clients and can be used together to create a high paying retainer based video strategy. We show you how these videos are used, when they're needed, and how to sell them inside a strategy.
HOW TO SET UP AND MANAGE LONG TERM MULTI-VIDEO RETAINER BASED DEALS
The key to five and six figure video deals is a retainer. We will show you how to create large scale, long term retainer based deals that will give you consistent and predicable monthly income.
PLUS ACCESS TO BOTH OUR MINI COURSES
THE REAL DEAL ONLINE MARKETER MINI COURSE

($499 VALUE)

.
In addition to our master course, you will also get lifetime access to both of our mini courses below. This content will help you set yourself apart form other video professionals and close and retain high paying deals.
Easy to follow video guides showing you step by step how to master digital marketing across all major platforms. This will allow you to either charge additional retainer fees for these services, use these skills to generate your own leads, or at the very least give you an in-depth understanding of each platform that will is invaluable at the sales table when pitching high ticket strategy based retainers. You'll learn...
FACEBOOK ADS (UPDATED FOR IOS14)
21 DAY SALES TRIFECTA BOOTCAMP MINI COURSE

($399 VALUE)

.
We show you how to create the Video Sales Trifecta. A series of videos used in an online strategy that is proven to increase sales for your business and your clients business. This 21 day bootcamp contains 21 daily lessons each their own action steps. By the end, you will have your own sales trifecta and know how to sell it to clients.
21 DAYS WITH STEP BY STEP INSTRUCTIONS & DAILY ACTION STEPS TO SET YOU UP TO START CLOSING BIG DEALS.
1,000+

MEMBERS WORLDWIDE!
You'll get access to our private Facebook community of 500+ videographers and marketers from around the world! We're proud to have one the most active and supportive communities of any course on the market. In fact, some students have joined just for the community alone!
WEEKLY ACCOUNTABILITY SESSIONS
"I made my money back and then some almost immediately. It should not even be part of your consideration for the course." - Benjamin D.
BIGGEST DEAL CLOSED BY A STUDENT
HERE'S WHAT OUR

1,0

00+ STUDENTS

ARE SAYING
See Daniel Fayette's Review of TRDVSC here.
Do I Get Lifetime Access After I Purchase?
---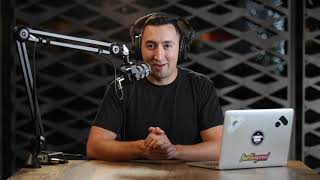 ---
Will the Course Content Stay Up to Date as Platforms Evolve and New Platforms Emerge?
---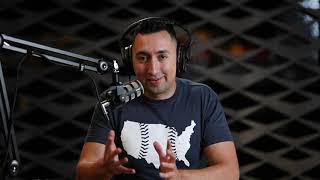 ---
Will the Current Course Have Addtional Content Added & Will I Have Access to it?
---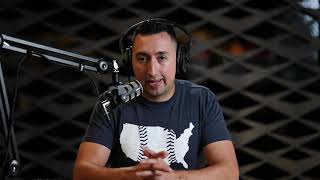 ---
Does this Course Teach me How to Create Videos?
---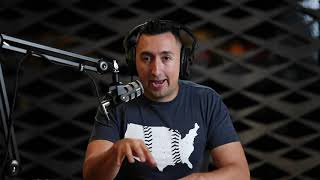 ---
Do I Need to Run My Clients Ads in Order to Create an Effective Video Strategy For Them?
---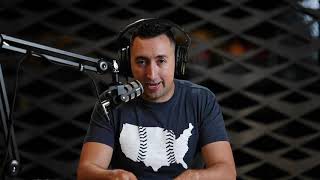 ---
Will this Course Help me Land High Paying Video Production Clients?
---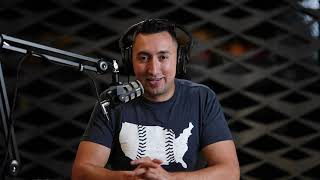 ---
---
In addition to our master course and both mini courses, you'll get access to a complete interview and strategy library. Watch as David sits down with real industry leaders and conducts full discovery interviews. Then, watch as David & Mark breakdown each interview and build a full video strategy in real time. Finally, you'll get access to all these strategies so you can download them to plug and play for your own business.