BIGGEST DEAL CLOSED BY A STUDENT
We asked some of our students what their biggest takeaway was from their first year in our program. Here is what they had to say.
We have BIG PLANS for our second year! Below are some of the additions we have already announced. More to come!
WEEKLY GROUP ACCOUNTABILITY SESSIONS
We are committed to helping our club members stay on track and reach their goals. Effective immediately we will be hosting group accountability sessions 1-3 times per week. These sessions are meant to help you define your goals, come up with effective ways to reach those goals, and ultimately hold you accountable and make sure you get where you need to be.
That's right! We're going big this year and are super excited to announce we have begun planning our first ever TRDVSC yearly retreat to COSTA RICA! This event will be jam packed full of value and fun!
WEEKLY ONE-ON-ONE COACHING SLOTS
As great as group sessions are, we understand that sometimes you need one-on-one support and mentorship. So, effective immediately we are now offering limited one-on-one coaching sessions on a first come first serve basis each week. The amount of sessions will vary based on scheules.
We love giving back and having fun! Plus, there is nothing like some friendly competition between club members! We hold regular giveaways and spiffs offering our students the chance to win awesome camera gear prizes!
During this introductory 21 day bootcamp, we show you how to create the Video Sales Trifecta. A series of videos used in an online strategy that is proven to increase sales for your business and your clients business. By the end of this training, you will have a complete sales trifecta for your own business that you can use to attract clients and close big time video deals. In addition, you will now be able to sell this strategy to your clients and prospects for anywhere between $4,000-$40,000+.
We Teach 14 Different Video Types that are ALL extremely beneficial to corporate and commercial clients and can be used together to create a high paying retainer based video strategy. We show you how these vidoes are used, when they're needed, and how to sell them inside a strategy. Learn ALL 14 Video Types Today!
HOW TO FIND & LAND CLIENTS
VIDEO DISTRIBUTION & STRATEGY
There is absolutely no point to creating video content for clients if it's not going to be used and distributed properly. Understanding distribution strategy is a key factor in making sure your videos get your client an ROI and keep them coming back for more. You'll learn distribution strategies and become a pro at using tools like Facebook, Instagram, Snapchat, Google, Mailchimp, LinkedIn, ProspectIn, Manychat and more! Learn Distribution Strategy Today!
​
We'll also show you our proven step by step method for generating leads 100% online using LinkedIn, Facebook, and your Website. The best part? It's 90% automated and allows you to hyper target the exact types of business owners you want to work with and generate leads while you sleep. Learn How Today!



STRATEGY FLOWCHART DOWNLOADS
Module 7 contains a library of real life video strategies that you can download and use as plug and play tools for your own clients. Get started today!
INTERVIEW & STRATEGY LIBRARY
Enjoy our full library of interviews that we have conducted with real Business Leaders, CEO's Founders, Owners, and Directors. During these interviews you'll get the inside scoop on what kinds of questions to ask during discovery, how to diagnose their pain points, and watch our instructors develop a full video strategy and distribution plan for each interview. Start Watching Today!
SALES AND HOW TO CLOSE DEALS
We will show you step by step how we close high ticket deals and how to price your videos. By the end of this training you will have the confidence you need to start charging $5,000, $10,000, $20,000+ for video strategies.
THE REAL DEAL ONLINE MARKETER MINI COURSE

($499 VALUE)

.
Facebook Ad Campaigns

YouTube Ad Campaigns

Google Ad Campaigns

Email Marketing Guide

Snapchat Marketing Guide

Instagram Marketing guide

How o Set Up & Grow Social Media Accounts

How To Price Marketing Services

ChatBot Guide

How Audit Websites

And More!
In addition to our master course, you will also get lifetime access to both of our mini courses below.
Easy to follow video guides showing you step by step how to master digital marketing across all major platforms.
21 DAY SALES TRIFECTA BOOTCAMP MINI COURSE

($399 VALUE)

.
We show you how to create the Video Sales Trifecta. A series of videos used in an online strategy that is proven to increase sales for your business and your clients business.
What Is The Sales Trifecta

How To Find The Right Clients

How To Sell The Trifecta For Big Money

How To Film The Trifecta

How To Price The Trifecta

How To Distribute The Trifecta

And More!
JOIN OUR GLOBAL COMMUNITY!
You'll get access to our private Facebook community of 500+ videographers and marketers from around the world! We're proud to have one the most active and supportive communities of any course on the market. In fact, some students have joined just for the community alone! We hold live mentorship calls, accountability sessions, one-on-one coaching, Clubhouse and Zoom Q&As, Spiffs, Giveaways, and more!
HERE'S WHAT OUR

900+ STUDENTS

ARE SAYING
See Daniel Fayette's Review of TRDVSC

here.
Do I Get Lifetime Access After I Purchase?
---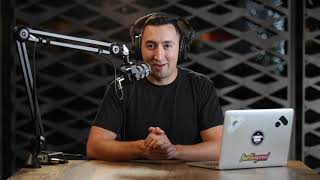 ---
Will the Course Content Stay Up to Date as Platforms Evolve and New Platforms Emerge?
---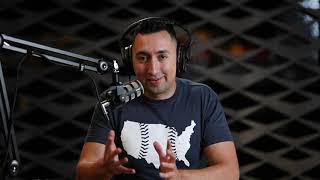 ---
Will the Current Course Have Addtional Content Added & Will I Have Access to it?
---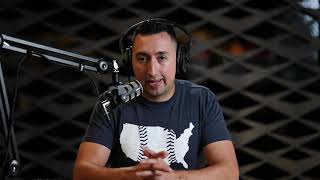 ---
Does this Course Teach me How to Create Videos?
---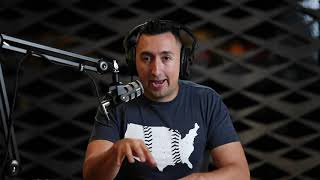 ---
Do I Need to Run My Clients Ads in Order to Create an Effevtive Video Strategy For Them?
---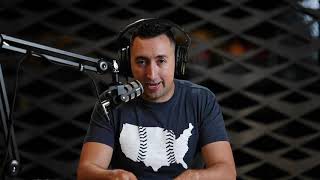 ---
Will this Course Help me Land High Paying Video Production Clients?
---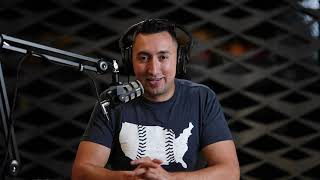 ---
---
In addition to our master course and both mini courses, you'll get access to a complete interview and strategy library. Watch as David sits down with real industry leaders and conducts full discovery interviews. Then, watch as David & Mark breakdown each interview and build a full video strategy in real time. Finally, you'll get access to all these strategies so you can download them to plug and play for your own business.